Forex Trade Signals is committed to helping you follow good trades and learn to trade. We hope that our transparency in our forex signals will help you become a more profitable trader. Our forex trade signal will sometimes be accurate and other times it will not be...however, over the long-term we aim to be successful and highly profitable. Here's to our continued success together!
THIS SYSTEM EA NEW RELEASE BELOW, IS THE EXACT TRADES THAT OUR PROFESSIONAL TRADER IS CALLING OUT TO OUR SUBSCRIBERS!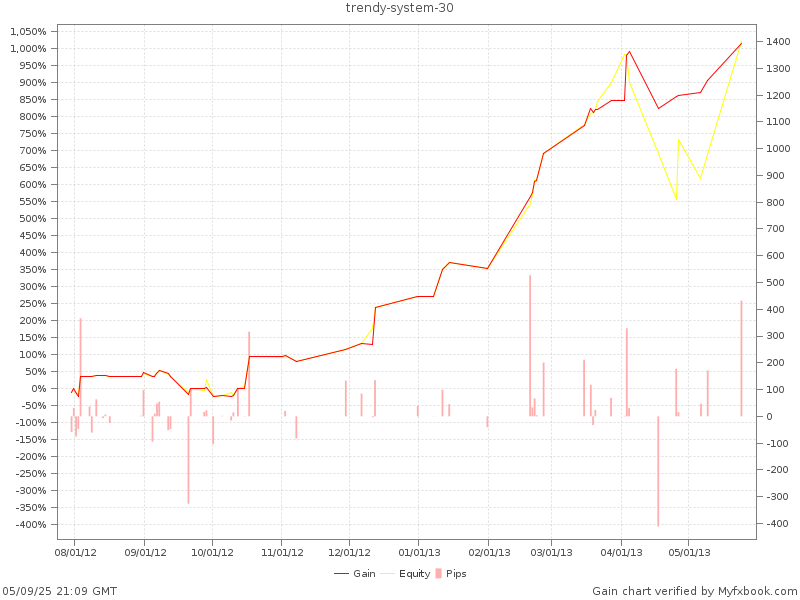 ---
---
This was our previous system that we were using until we went to the new release (revised) Trendy System in order to keep a lower drawdown.